How This Holistic Medicine Changed My Life . . .
. . . and how I ended up writing a website about this holistic medicine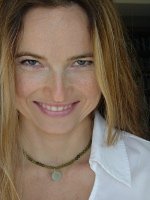 I fell in love with this holistic medicine in 1999 when I was personally dealing with some long standing chronic imbalances in my body & mind. I feel that Ayurveda found me, more than that I found Ayurveda. I was in my friend's house, who was a used books seller and Deepak Chopra's book, "Perfect Health" came into my hands. I started reading this book and got so fascinated with holistic medicine and Ayurveda, that I realized that this was my life path.
I had no questions in my mind.
I knew this is it.
I had to learn as much as possible, I had to investigate this ancient wisdom, I had to travel to wherever to learn from the masters.
The life-long passion has started.


Qualifications
I am a Clinical Ayurvedic Specialist (CAS) and graduated in 2002 from the California College of Ayurveda, a two-year state approved program recognized by the American Institute of Vedic Studies, Dr. David Frawley, and Dr. Subhash Ranade.
In 2002, I also completed the Ayurvedic Face Rejuvenation course with Melanie Sachs, the author of Ayurvedic Beauty Care.
In 2002/2003, I visited Pune, India, for the first time and studied with two ayurvedic doctors, Dr. Sucheta Godbole and Dr. Jagdish Bhutada. While in India, I actively participated in the day-to-day life at the Pancha Karma clinic, giving Ayurvedic treatments, helping to take clients through Pancha Karma (comprehensive cleansing program), and making remedies. This was an amazing experience and I cannot imagine practicing Ayurveda without seeing how it is practiced in India first.
From 2003-2008, I had a private practice called Ayurveda Living in the Bay Area. For these five years, I was part of the Emeryville Health & Wellness Center and also had a private home practice, first in Oakland and then in San Jose. In San Jose, I also had a small Panchakarma clinic where I took clients through this amazing detoxification process.
While in San Jose, I interned with Jaisri Lambert, the founder of Turiya Therapy and one of the earliest students of Dr.Vasant Lad. I organized continuing education workshops for ayurvedic practitioners and collaborated with Jaisri on her Panchakarma clients.
In the summer of 2008, I took Dr. Lad's Panchakarma course in Albuquerque, New Mexico, and that year also participated in his GuruKula Program in Pune, India.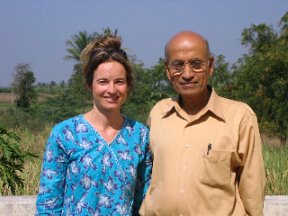 In this program, students get to not only study with Dr.Lad, but also be able to see clients that come to Dr. Lad from all over the world. Dr.Lad also has a free clinic for the poorest of the poor and it was my privilege to assist in his work with them. I found this a very moving experience and that these poorest of the poor were so often the happiest of the happy.
This visit to India deepened my appreciation for Ayurveda and showed me the true gifts that this ancient wisdom has to offer.
Dr. Lad is one of my favorite teachers. He has a way of always touching your heart.


"Don't expect anything to happen and then everything will unfold."

-Dr.Vasant Lad, Pune, India, November 2008


Other Info About Me
I am a native of the Czech Republic (born about 30 km from Prague) and lived in California from 1991-2008. I have a BS in Business Administration from the Haas School of Business at UC Berkeley. Right after college, I was fortunate to be part of Yosemite National Institutes (YNI) for four years. YNI is an environmental nonprofit that provides experiential education to students in some of the west coast's most beautiful national parks. As the New Venture Manager I was responsible for new program development and marketing. Some of the best people in my life I met in this organization.
From 2009-2012 I lived in Wiesbaden, Germany. Currently, I am back in my home country and practice in the Czech Republic. I offer Ayurvedic yoga, consultations, and Panchakarmas (ayurvedic detox programs), as well as phone consultations and Panchakarma guidance to clients all over the world. In November 2013, my wonderful daughter Denali was born. She is my biggest teacher.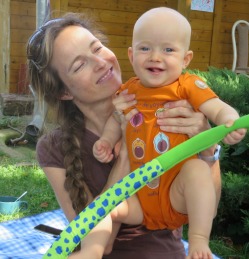 I love time in nature, hiking, yoga, climbing and exploring. I am very grateful that my life path has led me to Ayurveda and I love to share my passion for this amazing holistic medicine with others.

My friend Peter introduced me to SBI! , which stands for Site Build It!
SBI! makes web creation fun and easy. Peter's excitement together with these iLove SBI! Videos inspired me to write a website about holistic medicine and Ayurveda. I love Ayurveda's beauty, simplicity, and effectiveness.
This website enables me to communicate the secrets of this holistic medicine to you, the world wide web ;-)
Thank you, Solo Build It!
Return from About me to Ayurveda Holistic Medicine HomePage