Tips on Sleep That Work
"Try these simple tips on sleep and sleep like a baby."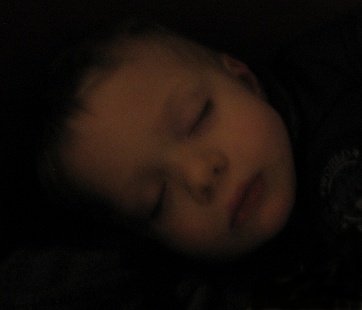 You know the feeling when you wake up refreshed and happy after a good night's sleep? Maybe you don't even remember the last time you slept this well, but these tips on sleep will help you to experience the wonder of relaxing sleep again. 

The Most Important Tips on Sleep
1) Don't read anything that makes you upset or watch a disturbing movie at night.

2) Try to go to bed by 10PM and wake up around 6AM or earlier if you need less sleep.
3) Don't sleep during the day.
4) Do some aerobic exercise every day for at least 15 minutes (30 minutes is ideal).
5) Try not to work out after 6PM.


Other Tips on Sleep
1) Don't read, watch TV or do any other activity besides sleeping and love making in bed.

2) Don't drink caffeinated beverages after 3PM.
3) Allow at least two, ideally three, hrs after dinner before you go to bed.
4) Make sure the air in your bedroom is not too dry.
5) Remove anything that has a fragrance (sometimes even plants can be disturbing).
6) Make sure your bedroom is dark enough. If not, somehow cover the window.
7) Don't drink too much liquid after 6 PM.
8) Practice alternate nostril breathing before bedtime.
9) Insert some oil nose drops in your nose.
10) Drink a glass of warm milk with a pinch of nutmeg right before bed.
11) Put some warm sesame oil on the soles of your feet and on the crown of your head.
12) If you wake up in the middle of the night, try NOT to think and focus your mind on your breath. If you thought of something you need to remember, write it down.
Sweet dreams!
---
If you don't see any results from these tips on sleep, your imbalance may be deeper. You are welcome to schedule a short, 45 minutes ($75) consultation to see if some diet, lifestyle adjustment or herbal formula might help you. If you are interested in a consultation, please fill out the form below and pay with either paypal or credit card below the form. I will be contacting you shortly by email to schedule a convenient time.
---

"I need to tell you, my sleep last night was deeper again and I woke up less often than usually! I feel really refreshed today. Whenever I get the heat in the body, I do the cooling breathing that you explained to me and it really responds fast. I am so thrilled discovering new tools! Thank you for your excellent guidance." - Dana, San Ramon, California



Return from Tips on Sleep to Home Health Remedies
Return from Tips on Sleep to Ayurveda Holistic Medicine HomePage